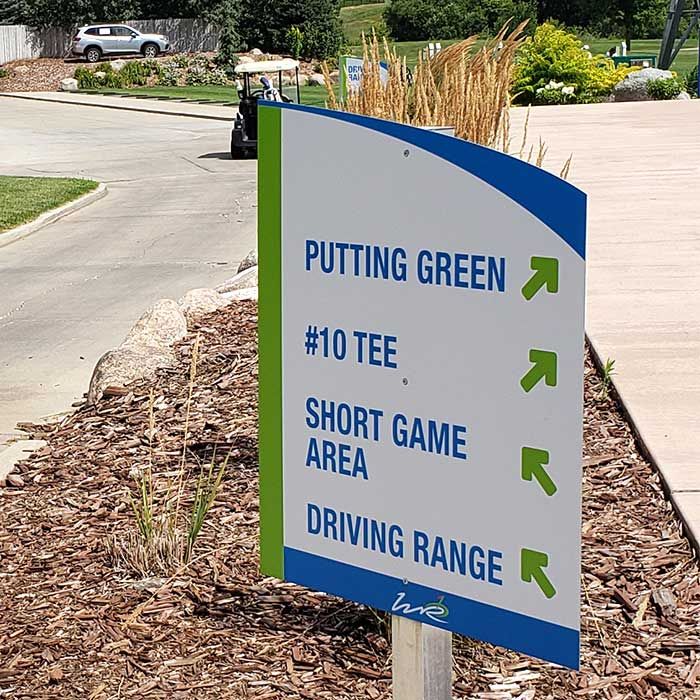 A resurgence in golf is happening now as more people have started golfing or picked up the sport again after a few years off. Every course we have talked to said that interest in golf had increased in the past two seasons, as have the number of rounds played. It is no surprise as social distancing has encouraged people to find new activities. The sport can provide exercise and a great diversion for the mind. It can also be incredibly frustrating and complicated, even to those who have played it most of their lives.
The game has a lot of unknowns to navigate for new players. First off, what course should I golf? Sioux Links can help with that as we list 130 courses complete with pricing and yardage. Consider playing a "front" tee box to shorten the course for more leisurely play. We sat down with Jon Crane, Director of Golf at The Ridge Golf Club in Sioux Center, Iowa, to advise those new to the game. When golfing a new course, he suggested scouting the course on Google Maps to familiarize yourself with the clubhouse, parking lot, driving range, and hole layout. Next, check out their website or social media to read more about the layout, clubhouse amenities, book a tee time or find the dress code. "There is some comfort when you know where to go," said Crane.
If things are going poorly during your round, pick up and drop by the green. It is ok, you are just beginning, and there is no reason to get frustrated. - Jon Crane, Director of Golf at The Ridge Golf Club in Sioux Center, Iowa​​.
Golf can be intimidating for beginners, and it comes with an array of equipment, terms, and etiquette. You don't need new clubs; instead, borrow a set, or check out the used club section at Austad's Golf. In general, shorter clubs are easier to hit; think 8-PW. As you get comfortable hitting those, move up to 5-7 irons and then 3-5 fairway woods and driver. As you progress, consider hiring an instructor and commit to a series of lessons and a refresher course each spring to maintain your swing mechanics. If playing a full 18 hole round sounds like too big of a commitment, purchase a bucket of range balls and do a practice session instead, or just golf 9 holes. Then, grab your putter and head to the putting practice green. These drills can build your confidence and prepare you for your next time out.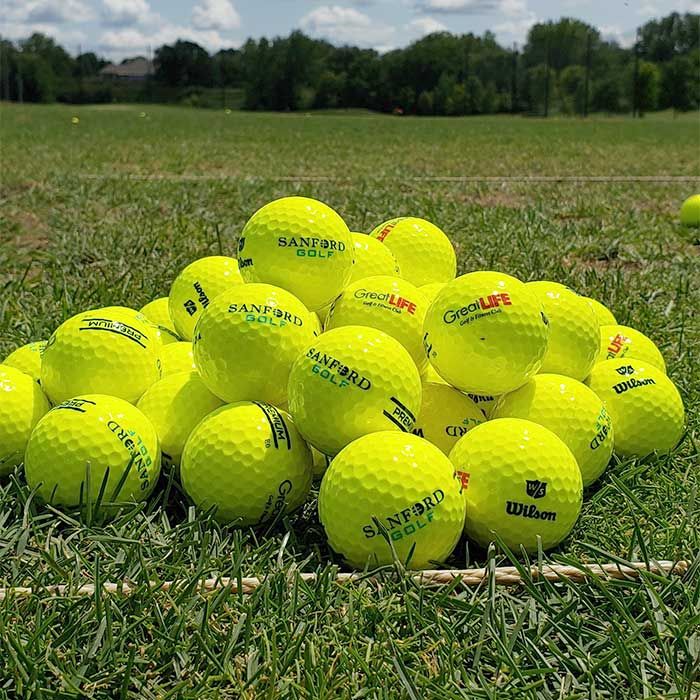 Golf is a game of misses. Instead of hitting the perfect shot, lay-up, or hit a shot you know that won't get you in trouble. Be mindful of the pace of play and keep up with the group in front of you. Don't spend 15 minutes looking for your ball in the rough. Consider playing best ball with your foursome for a fun, enjoyable round.
Crane provided one final statement, "Don't be afraid to ask questions. Golfers, by nature, are mentors and very willing to offer up advice. Sometimes even when you aren't looking for any!" The internet and YouTube can provide a wealth of knowledge as you learn more about the game, etiquette, and ball striking. Join our Facebook community page and ask the group questions. You may meet a new friend and a golf partner! In closing, remember it is just a game. Enjoy your round, the golfers in your foursome, and the time on the course.
- Derek Soukup, Editor