Watch the highlight video from our trip and be sure to subscribe.

Every new course we golf brings something unexpected. It may be a signature hole that presented a unique challenge like a narrow fairway, a blind green, or a carefully placed water hazard. It could be an amazing view or a plethora of tee box options. Tatanka Golf Club at Feather Hill offered all of that and more. I had never seen a shared fairway before and then I saw a shared green. Yes, the green had two pins on it! It simply blew me away. Every hole had some sort of elevation change. After finishing an upward-sloped hole you would be rewarded with an amazing view of the Nebraska prairie and occasional wildlife like deer and even buffalo which the course is named after.

Tatanka is the Lakota translation for buffalo. The Ohiya Casino Resort of the Santee Sioux Nation commissioned Architect Paul Albanese to build the course "We took the history and the culture of the area and the Sioux Nation, and used it as a design inspiration in a subtle and respectful way," said Albanese. Each hole on the course has a story. Albanese looked at the landforms and designed something that might reflect local stories. Those stories come alive at each tee box as the yardage signs tell what the inspiration was for that hole. He made sure to blend the golf course into the natural surroundings and it shows as you wind your way past trees, through valleys, and up hills.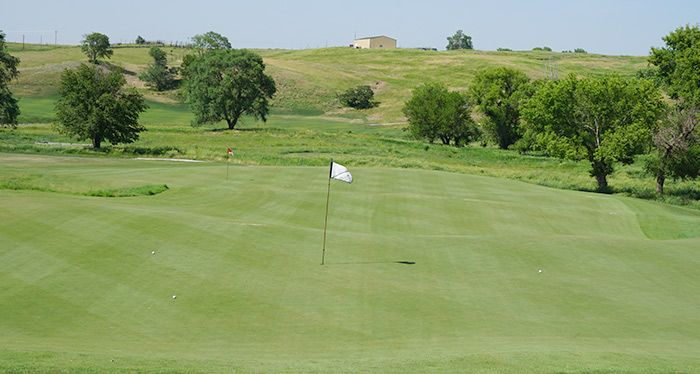 Tatanka may prove to be moderately challenging for the average golfer. Our foursome enjoyed the challenge and the never-ending variety of unique holes on this track. The amenities abound with a large driving range including complimentary range balls as well as a large putting green. A full pro shop and kitchen provided the perfect meal when we finished our round. The new PGA Director of Golf, Troy Harder has already left his mark with numerous improvements starting with the clubhouse staff, new website, and the aforementioned included range balls.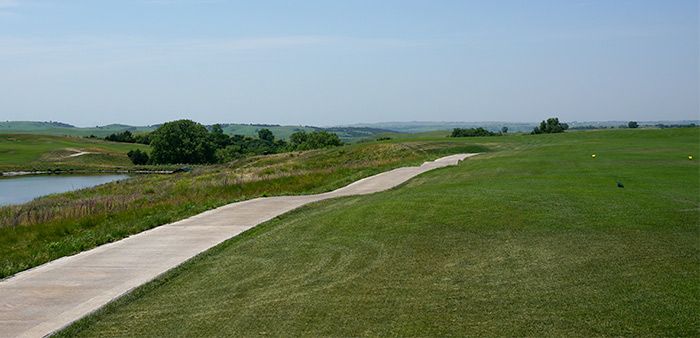 Three Takeaways from Tatanka Golf Club at Feather Hill.
It is more than just a casino that happens to have a golf course. It is a full-on golf resort, a weekend experience full of fun, and a phenomenal course. Be sure to ask about the stay-and-play packages.

Be prepared to connect and embrace the culture of the Santee Sioux Nation.

The course features bold movements of rolling hills and ridges with views that stretch for more than 30-40 miles.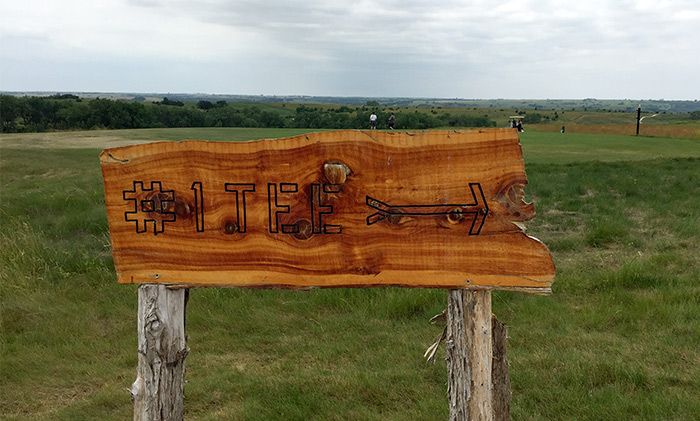 To learn more, visit their website or call 402-857-3504. Be sure to follow them on Facebook. Click here to book tee times online. Be sure to check out the course's yardage and pricing.