Landmand Golf Club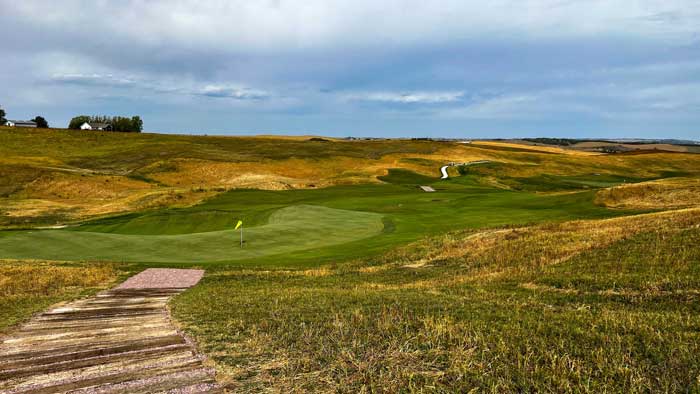 A course destined to be one of the world's elite courses is emerging right here in the Sioux Links footprint. Landmand has been a vision of Will Andersen and his family for nearly a decade. The course name harkens to their heritage. Landmand, danish for farmer, is a course built to honor the Andersen history, who have been farming the Nebraska prairies for nearly 80 years. The 588-acre property sits atop the hills overlooking the Missouri River near Homer, Nebraska. It was land that hadn't been farmed for a few years, and a golf course feels like a natural fit.
Landmand is a public golf course with limited memberships. The goal is to make the course available for all to enjoy. Unlike the Nebraska Sandhill courses, it will be a destination golf course, but lodging will be limited. Instead, the focus will be on the course, and by managing the number of rounds played, the course will stay in tip-top shape.
Learn more at www.landmandgc.com
Read our full story at www.siouxlinks.com/stories/landmand-emerges
Watch our video review at https://youtu.be/rdpz1rwMLdY
Course Manager Will Andersen
Par and Yardage
Check out our most recent highlight video and be sure to subscribe.